CC&BPOs Council holds job fair in Santo Domingo together with MESCyT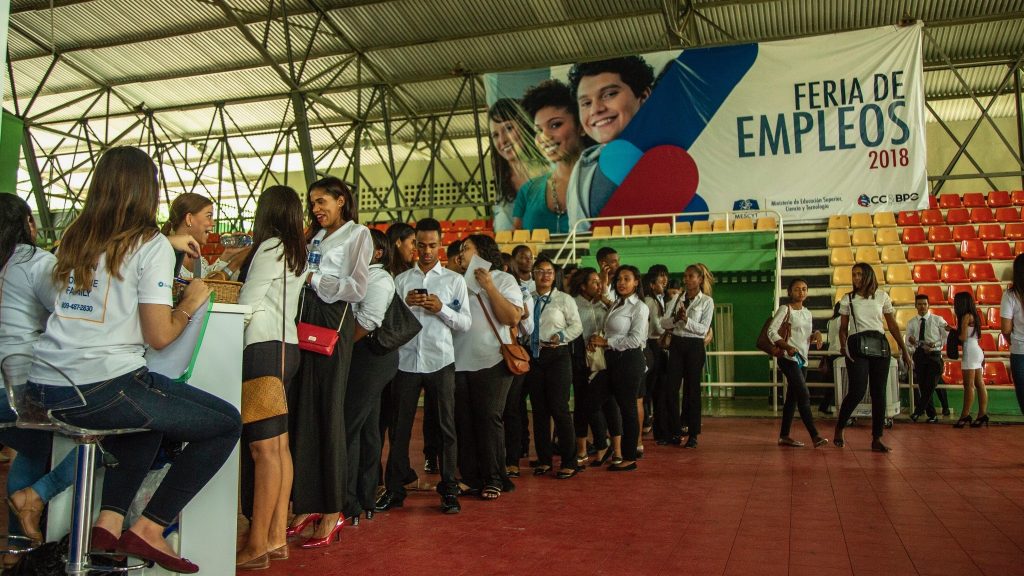 The Contact Centers and BPO Commission of ADOZONA, in conjunction with the National Council of Free Export Zones (CNZFE), recruited potential agents within the framework of the thirteenth graduation of the program belonging to MESCYT.</strong >
The ADOZONA Contact Centers and BPO Commission, together with the National Council of Export Free Zones (CNZFE), recruited potential agents within the framework of the thirteenth graduation of the program belonging to MESCYT.
Nine member companies of the Council of Contact Centers and Business Process Outsourcing (CC&BPO) of ADOZONA, organized together with the National Council of Free Export Zones (CNZFE) and the Ministry of Higher Education, Science and Technology (MESCYT) a job fair in which they offered 3,200 jobs.
The activity developed within the framework of the thirteenth graduation of the "English by Immersion" program, was carried out on November 21, the day on which some 10,000 students were invested.
Thomas Oronti, general coordinator of the Cluster, emphasized the importance and commitment of the industry to translate public sector training programs into job opportunities for the participants.
The young graduates of the program had the opportunity to approach the nine participating companies: Advensus, Concentrix, ERC BPO, Alorica, Data Vimenca, CCD, Conduent, Vixicom, and Teleperformance; in order to be evaluated to occupy positions within their operations.
A sector of opportunities
The contact center and BPO sector in the Dominican Republic stands out for its strength in terms of investment and high capacity for job creation, which has the potential to create 60,000 new jobs in the next 5 years.
The item is also prominent due to its contributions to the national economy for payments for basic services, electricity, training at the National Institute for Technical-Professional Training (Infotep), social security and communication, which have served to raise the technological infrastructure. of the country, strengthen the productive chain and offer greater purchasing power to the population in the operations represented by ADOZONA, which exceed 20 thousand jobs.
The base salary of employees in the sector is above the average in the market, with salaries ranging between 25,000 and 28,000 pesos per month, that is, between 20 and up to 200% more than what 72% earns. of wage earners, which according to data from the Social Security Treasury (TSS), is less than 20,000 pesos.
About the Cluster
The Cluster of Contact Centers and BPO was founded in 2015 in ADOZONA. It is made up of free zone companies dedicated to this branch of activity, as well as public and private institutions that interact with the sector.
---
---